Planes de servicio para estaciones de trabajo Biomek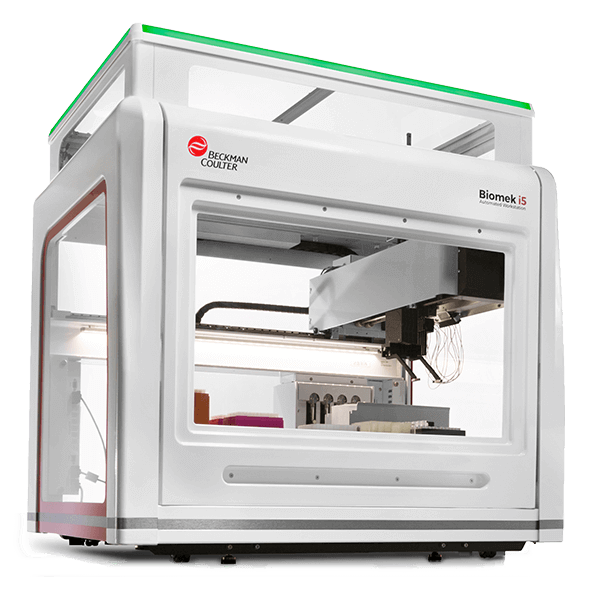 Cuente con apoyo experto, visitas de mantenimiento preventivo y piezas de repuesto originales para garantizar que su estación de trabajo Biomek funcione según las especificaciones en todo momento.
Con opciones flexibles, podrá elegir el nivel de servicio que mejor se adapte a sus necesidades y presupuesto.
Encuentre el plan más adecuado para sus estaciones de trabajo automatizadas de Biomek:
Planes de servicio de Beckman Coulter
PERÍODO DE GARANTÍA
PERÍODO POSTERIOR A LA GARANTÍA
Ventajas del plan
Garantía
Servicios prémium
de cuidados iniciales
Prevención
Plus
Protector

Integral
Piezas y mano de obra certificadas

 

 

20 % de descuento

 

 

Gastos de desplazamiento1

 

 

20 % de descuento

 

 

Mantenimiento preventivo anual
1 MP
1 MP
1 MP
1 MP
Revisión anual del estado2

 

 

 

Garantía de tiempo de respuesta in situ3
2 DÍAS
3 DÍAS
2 DÍAS
Asistencia técnica remota

 

 

 

 

 

Actualizaciones de software e ingeniería4

 

20 % de descuento

 

 

Formación anual básica del operario5

 

20 % de descuento

 

 

Cualificación operativa (OQ)
DISPONIBLE
DISPONIBLE
DISPONIBLE
Soporte de aplicaciones6
DISPONIBLE
DISPONIBLE
DISPONIBLE
DISPONIBLE

 

Conectividad remota de BeckmanConnect7

 

 

 

 

 

Soporte de reubicación

 

 
A 160 km de un centro de servicio de Beckman Coulter.
Comprobación proactiva de servicio realizada por un ingeniero de servicio técnico de Beckman Coulter para abordar cualquier problema de rendimiento del servicio o el sistema.
Respuesta prioritaria garantizada. Póngase en contacto con su representante de servicio local para conocer los tiempos de respuesta garantizados según su ubicación.
Las actualizaciones de fiabilidad incluyen modificaciones de equipos, software e instrumentos a los niveles recomendados.
Servicios realizados en sus instalaciones por un ingeniero de servicio técnico de Beckman Coulter.
Hay disponibles paquetes de soporte de aplicaciones básicos y avanzados. El plan integral (CP, por sus siglas en inglés) incluye un día de soporte básico de aplicaciones en sus instalaciones. Este servicio no incluye el desarrollo de métodos. Póngase en contacto con un representante de ventas de Beckman Coulter para obtener más información.
Entre los instrumentos habilitados para PROService se encuentran los citómetros de flujo Navios, Navios EX, Gallios y AQUIOS y los sistemas de manipulación de líquidos serie Biomek i.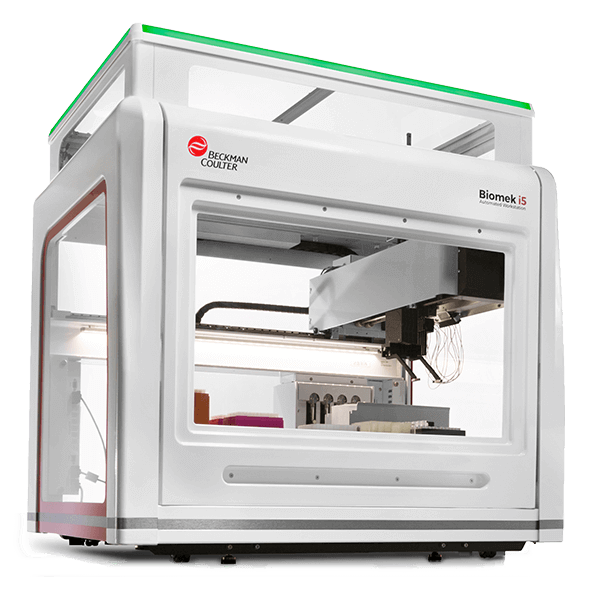 Count on expert support, preventive maintenance visits and original service parts to help ensure your Biomek workstation consistently operates to specification.
With flexible options, you can choose the level of service that best meets your needs and budget.
Find the right plan for your Biomek automated workstation(s):
Beckman Coulter Service Plans
WARRANTY PERIOD
POST-WARRANTY PERIOD
Plan Benefits
Warranty
Start-Up Care
Premium Services
Prevention
Plus
Protective

Comprehensive
Certified parts, labor

20% Off

Travel expenses1

20% Off

Annual preventive maintenance
1 PM
1 PM
1 PM
1 PM
Annual health check2

Onsite response time guarantee3
2 DAYS
3 DAYS
2 DAYS
Remote technical support

Software & Engineering updates4

20% Off

Annual basic operator training5

20% Off

Operational qualification (OQ)
AVAILABLE
AVAILABLE
AVAILABLE
Application Support6
AVAILABLE
AVAILABLE
AVAILABLE
AVAILABLE

BeckmanConnect Remote Connectivity7

Relocation support
Within 100 miles of a Beckman Coulter Service hub.
Proactive service check performed by a Beckman Coulter field service engineer to address any system or service performance issues.
Priority response guaranteed. Contact your local service representative for guaranteed response times based on your location.
Reliability updates include hardware, software and instrument modifications to recommended levels.
Services performed at your facility by a Beckman Coulter field service engineer.
Basic & advanced application support packages are available. The Comprehensive Plan (CP) includes one day of basic application support at your facility. This service does not include method development. Contact your Beckman Coulter sales representative for more information.
PROService-enabled instruments include the Navios, Navios EX, Gallios, AQUIOS and Biomek i-Series liquid handling systems.